Boston Boys and Girls
We now have one male Boston Terrier Pup left to sell. We are asking $750 for him. This litter was very well solialized and the last remaining pup is now getting spoiled. The one remaining male is the first one pictured.
These are some of their litter mates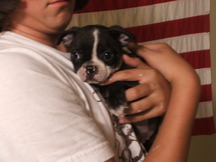 This is the smaller b&w male (Sold)
Red Bostons are hard to find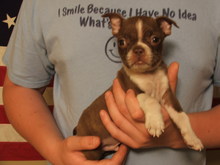 This boy is very small and sweet. (Sold)
Feel free to download and use images.